As states and provinces across North America continue the phase-down of HFC blowing agents in response to current environmental codes and regulations, DuPont is phasing in new, reduced global warming potential (GWP) formulations of Styrofoam™ Brand Extruded Polystyrene (XPS) Foam Insulation. Styrofoam™ Brand XPS products manufactured with the new formulations will be produced in a new, design friendly grey. The changeover is taking place first in Canada and select states, with plans to expand the product offering going forward.
While DuPont™ Styrofoam™ Brand XPS products are being reformulated with next-generation sustainable technology for a improved reduced embodied carbon profile, the performance characteristics and consistent quality of the original extruded polystyrene foam insulation will not change. Because of our industry leadership, we worked with regulatory bodies to best define the path to balancing performance and reliability with greater sustainability. We tested and refined all our products to be sure that Styrofoam™ Brand XPS will continue to meet or exceed codes and regulations and deliver the performance you've come to expect – in a color that meets modern design aesthetics.
DuPont™ Styrofoam™ Brand XPS Boardstock Blue to Grey Timetable
As of January 1, 2021, blue Styrofoam™ Brand XPS is transitioning to grey in Canada and select U.S. States. Throughout the transition period, both grey and blue colors will be available and compliant with current regulations where sold.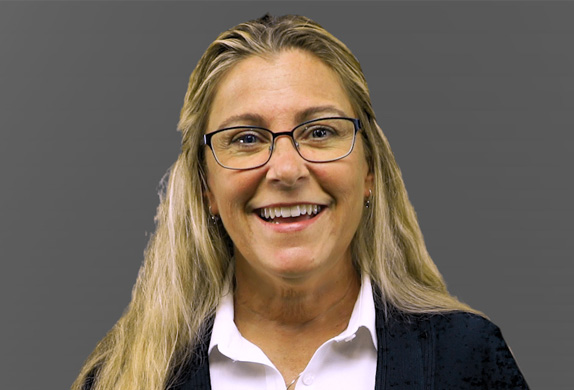 Get the latest HFC Update
Lisa Massaro
Advocacy & Product Stewardship Manager
DuPont Performance Building Solutions
Watch video
Map data current as of July 14, 2021
Reduced GWP Styrofoam™ Brand XPS
Styrofoam™ Brand ST-100 Series XPS
Traditional Styrofoam™ Brand XPS
Comparison of published EPDs and embodied carbon
DuPont's reduced-GWP Styrofoam™ Brand Insulation delivers reduced embodied relative to earlier product formulations and meets all current Canadian regulations without compromising on performance.
Remember: Embodied carbon should only be reported by manufacturers using third-party verified EPDs, and comparison of EPDs should be interpreted with caution due to complexity in modeling product life cycles and the lack of quantified uncertainty in reported values. Many factors, including embodied carbon and other sustainability considerations, should be used to guide product decisions.

Published Environmental Product Declarations (EPDs) for selected XPS products available in Canada
Reduced GWP

DuPont™ Styrofoam™

Owens Corning
Foamular®
SOPREMA®


Sopra-XPS

Verified* EPD
Yes
Yes**
No*
Embodied Carbon /
bdft (kg CO2e)
4.9
4.7*
N/A
Code Approval Documentation
---
A unique closed-cell structure gives Styrofoam™ Brand XPS its exceptional moisture resistance and enables it to retain a high, long-term R-value of R-5 per inch1 – even after exposure to standing water, wet soil and other damp conditions. Additional performance attributes of Styrofoam™ Brand XPS include:
Meets ASTM C578 Types (refer to specific product information for details)
Compliant with IRC, IBC and IECC as listed in ICC Evaluated Service Reports
Provides a weather-resistant barrier to enhance the building's resistance to air and moisture penetration
Meets building code requirements of ASTM E84 Flame Spread Index of 25 or less and a Smoke Developed Rating of 450 or less
Will not corrode, rot or support mold growth
Available in wide range of compressive strengths from 15 to 100 psi, and minimum flexural strength of 40 psi
Is easy to fabricate into various sizes, thicknesses and edge treatments to meet specific design needs, while ensuring energy efficiency and minimizing on-site cutting and waste
DuPont™ Styrofoam™ Brand XPS products are backed by the expertise of building science leaders dedicated to your success and warranties from a name you trust, including limited thermal warranties from 15 to 50 years including the Wall² system warranties and other system warranties.
Sustainability
DuPont™ Styrofoam™ Brand XPS Insulation has played a key role in the building and construction industry for nearly 80 years, enhancing energy efficiency and the sustainability profile of the entire building envelope. Thanks to the energy it saves over its lifetime, Styrofoam™ Brand XPS has been shown to help save more than 30 times the energy embodied in it. Based on published environmental product declarations, current Styrofoam™ Brand XPS will prevent at least 28 times more greenhouse gas emissions relative to its own carbon footprint over a 50-year period. Already manufactured with 100% renewable energy and a zero-ozone depletion formula, the sustainability benefits of Styrofoam™ Brand XPS include:
Reusable in many applications

Certified by UL Environment Inc. to contain an average of 20% pre-consumer recycled content
Produced with BluEdge™ Polymeric Flame Retardant Technology, a stable polymer with an enhanced environment, health and safety profile
Can help builders achieve green building certifications, including U.S. Green Building Council's Leadership in Energy and Environmental Design (LEED®) certification

Third party verified Environmental Product Declarations (EPD) through ULSpot® are available for Styrofoam™ Brand products:
Styrofoam™ Brand ST-100 Series for U.S. (Coming Soon)
Aesthetics
Grey, reduced GWP Styrofoam™ Brand XPS Insulation addresses the modern need for a dark reveal behind open-joint rainscreen systems or other applications where exposed insulation is desired. But that's not all. As a highly efficient continuous insulation, Styrofoam™ Brand XPS helps prevent thermal bridging which may lead to unsightly dark stains visible through cladding.
DuPont Performance Building Solutions is committed to being in step with where the construction industry is going. Our robust portfolio of proven and compatible products brings together decades of technology, expertise and innovation to provide water, air and thermal protection for all six sides of your building envelope.